The U2 MB (Mobile Bearing) Knee is a rotating tibial platform design intended to facilitate prosthetic alignment and lower shear force on the bone-implant interface.
The U2 MB Knee is compatible with both U2 fixed bearing Posterior Stabilized (PS) and Cruciate Retaining (CR) femoral components.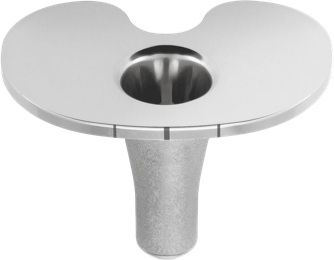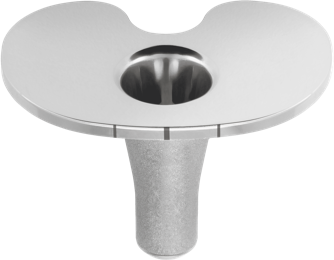 The extended patella groove is designed with increased contact area between the patella and femoral implants for optimal patella tracking.


PS and CR femoral components are offered in 2 mm A/P and M/L increments to provide a comprehensive femoral sizing solution.
Augmentable baseplate design allows for augments and 20, 45, 70, 95 mm extension stems to address tibial bone defects.

A highly mirror-polished tibial baseplate surface underneath the tibial insert is designed to reduce backside wear and allow the insert to rotate in an internal-external direction.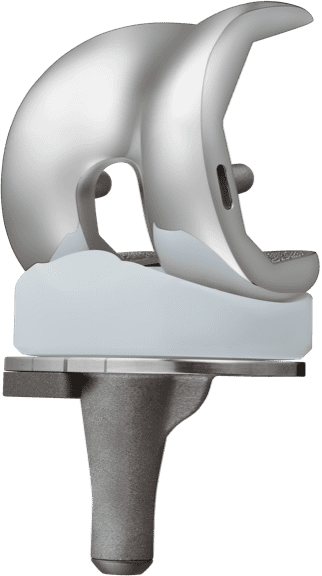 MBC, Mobile Bearing Congruent Insert
For use with the U2 CR femoral component
PCL can be either retained or sacrificed
Includes a central stopping mechanism designed to enhance Medial/Lateral (M/L) stability and also allows up to 4.5

°

 hyper-extension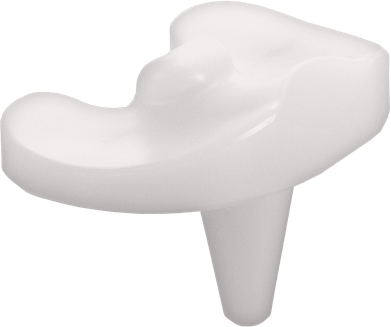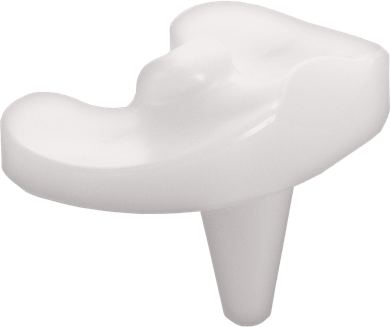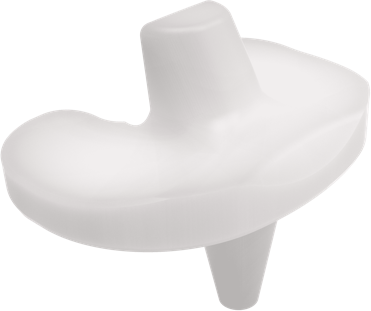 MB, Mobile Bearing Insert
For use with the U2 PS femoral component
Both ACL and PCL sacrificed
Enable surgeons to complete multiple femoral resections with a single cutting guide for increased precision

Supports both anterior and posterior referencing

Facilitates using all 13 sizes of anterior and posterior femoral resections in one block

Innovative, all-in-one design reduces half an instrument tray