The U2 Knee is a comprehensive Total Knee Replacement (TKR) system offering a full range of interchangeable primary and revision options.
With time tested implant design and award-winning instrument solutions, the U2 Knee offers a complete TKR platform.

Consistent condylar curvature and standard intercondylar box width (in PS knee) allows full interchangeability between femoral and tibial components.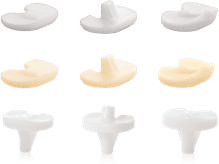 Various constraint and material options are available with posterior slope built into tibial inserts.
E-XPE
APT
CR
PS
UC
XPE
UHMWPE






The extended patella groove is designed with increased contact area between the patella and femoral implants for optimal patella tracking.

PS and CR femoral components are offered in 2 mm A/P and M/L increments to provide a comprehensive femoral sizing solution.

A universal baseplate design allows for augments and a 30 mm extension stem to address tibial bone defects.

Cemented tibial baseplate
Augmentable tibial baseplate

The curved anterior post and cam is designed to reduce potential for impingement, component failure and poly wear.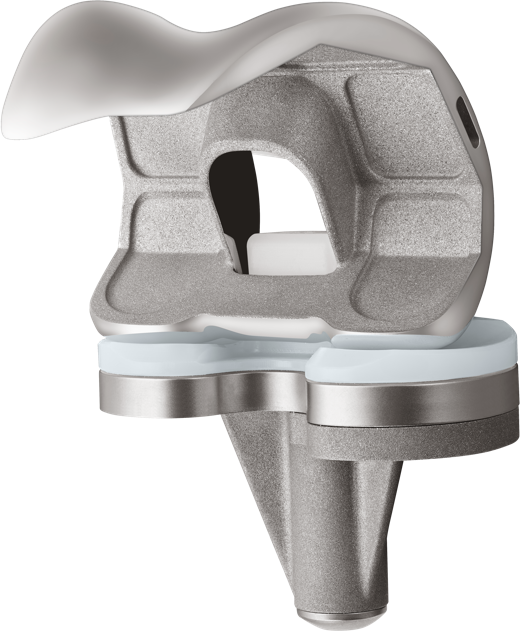 The U2 Knee System provides a full range of interchangeable design options with multiple insert choices with fixed and Mobile Bearing options.
For patients with severe bone deficiency, the U2 PSA Knee Revision System can be used with augments and extension stem options to manage soft tissue and bone defects.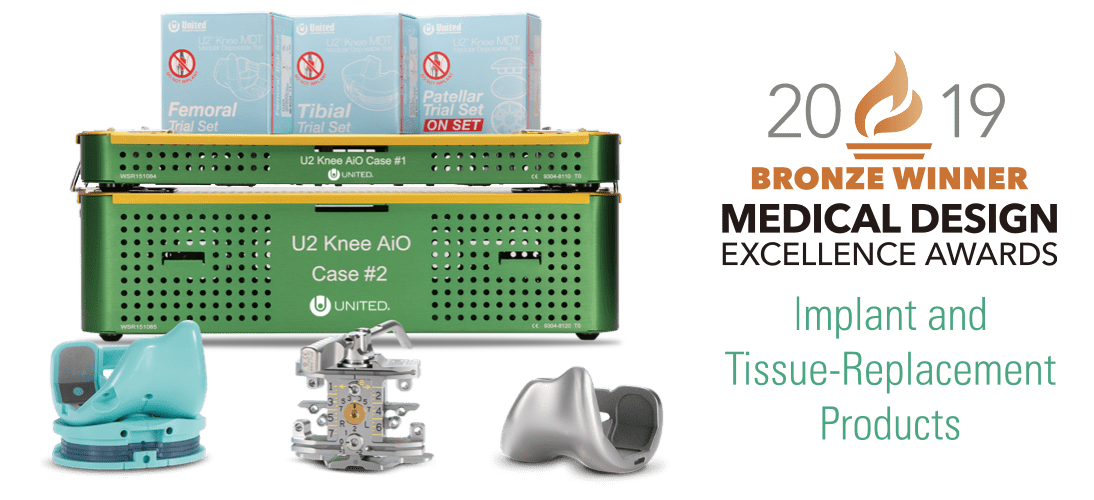 Innovative and Award Winning Instrumentation
The innovation of the U2 Knee System – AiO & MDT was awarded the Bronze Winner at the 21st Annual Medical Design Excellence Awards (MDEA).
AiO (All-In-One) Femoral Block
Enables surgeons to complete multiple femoral resections with a single cutting guide for increased precision
Supports both anterior and posterior referencing
Facilitates using all 13 sizes of anterior and posterior femoral resections in one block
Innovative, all-in-one design reduces the instrument tray by half
MDT (Modular Disposable Trials)
A novel single-use, disposable implant trialing system designed to reduce the number of required instrument sets and potential for compromised components.