The GTF II Stem is a cemented stem indicated for patients with femoral head, neck, and intertrochanteric fractures and severe proximal bone loss.
The stem is made from forged Cobalt Chrome (CoCr) alloy to provide for high fatigue strength.




Trapezoidal cross-section is designed to reduce stress on the cement mantle.
Cutouts and open through-hole are designed for additional wire fixation options.
Tapered distal tip designed to help avoid cement failure.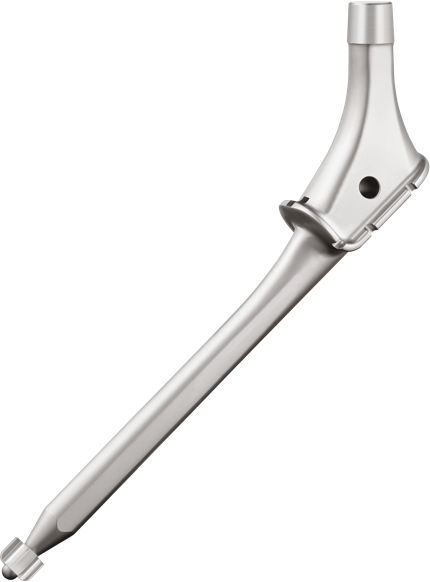 The GTF II Stem is available in multiple configurations
2 stem lengths (130 mm and 160 mm)
2 stem diameters (Φ9 mm and Φ11 mm)
2 resection levels (45 mm and 55 mm)
Total 2 x 2 x 2 = 8 sizes